MM - The MilhoMan
A downloadable game for Windows
This game is a 2d platformer in development in Unreal Engine.
As MM, go in a quest to get back all the stolen corns and find out why your farm is being attacked.
Starring:

MM- The MilhoMan : A friendly evolved corn that fiercely protect the farm from unknown evil forces.
Mik- Be careful of these mice, their hunger is endless and you are the bigger plate of food they can see.
Cobras: Will attack on sight so mind their alert signal. A snake and the alert signal is just a coincidence.
Aboboro / Dumbkin: what is his real identity?
And more to come...
Game Controls: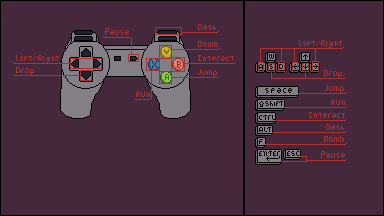 Development status:
The game has 3 playable levels for now and I plan to release 9 levels in total.
About me:

A wannabe game dev that was tired to do game tutorials and decided to make a real game without really knowing how to do it.
Help the development by adding your feedback in the comments :) and check our devlog for more development stuff.
Download
Click download now to get access to the following files: